News









2018 - INTERVIEW
Takashi Niwa: The Japanese Architect in tune with Culture and Nature
Takashi Niwa's on the balcony of Pizza 4P's Phan Ke Binh, one of his most recent designs. The idea for the restaurant chain grew from a pizza party in the
founders' backyard, and Takashi Niwa's design recreates the garden party atmosphere through a serene but fashionable dining space.
Flipping through his plans and sketches, Takashi Niwa will take us through his earliest inspirations, his most famous projects, and the future of
Takashi Niwa Architects
through his below interview with Vietcetara.
Article:
Takashi Niwa: The Japanese Architect in Tune with Culture and Nature
2018 - TALK
"Be Vietnamized" - Sharing of Takashi Niwa in VNCC.

"Vietnam is a country with abundant and various traditional culture and nature, the attractions to get me, a foreign architect, come here to work
and live in Vietnam. I wonder what I can do with this variety to reveal your country's unhidden charming."
This is the sharing of Architect Takashhi Niwa in the talk is organized by VNCC on 15 October 2018 at VNCC building.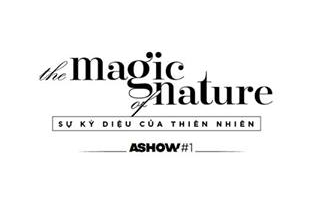 2018 - TALK
"Standing for environment, approaching culture" - Talk in ASHOW#1.
Takashi Niwa has a talk with a title "Standing for environment, approaching culture" in ASHOW#1.
His talk was focused on the secrets of green design investments which became precious stock in the Vietnamese society delivering with benefits
for the clients.
The ASHOW is organized by VICO stone & Ashui.com with the theme "The magic of nature" on 22 September 2018, at Melia Hotel, 14:30-16:30.
2018 - AWARDS
nanoco gallery received International Architecture Awards (IAA) 2018

nanoco gallery, Hanoi was constructed to promote nanoco and Panasonic lighting products together with sharing their space for arhitects to make
their exhibitions as a voluntarily project.
The building has been received International Architecture Awards (IAA) in 2018 in category "Retail/Showroom", which is hosted by The Chicago
Design Museum, USA.
2018 - INTERVIEW
Takashi Niwa's Interview about creative educational spaces on Vietcetera
To learn more about the design process of project Farming Kindergarten, Vietcetera, an online briefing on Vietnam affairs, society, business, spoke
with one of the building's architects, Takashi Niwa.
Niwa worked with both Masaaki Iwamoto and Vo Trong Nghia as a principal architect of VTN on this groundbreaking project.
Article:
Vietnamese School Architecture: Three Creative Educational Spaces
2018 - INTERVIEW
"Plants in architecture improve cities", says Takashi Niwa on Bluprint online magazine

As partner in VTN Architects, Takashi Niwa explained during his talk at Anthology Festival 2018, using plants and trees as building materials
in the architecture gives users an opportunity to reconnect with nature in our increasingly developed urban conditions.After presenting this philosophy, Niwa sat down with BluPrint to explain the numberous benefits of greenery in designing architecture for the
tropical climate.
Article:
Plants in architecture improve cities
2017 - INTERVIEW
Designer Q&A: Takashi Niwa on Design Anthology

Takashi Niwa talks with Design Anthology about the studio's unconventional and ultra-natural approach to design at Business of Design Week,
Hong Kong in the time he was as a partner at VTN Architects.
Article:
Designer Q&A: Takashi Niwa